Welcome to my website devoted to the exhibition and online sales gallery of traditional tribal jewellery of India, specializing in Antique Silver Amulets, Semiotic Symbols of Supernatural Power, Tibetan Gau or Ghau Boxes, Tibetan and Himalayan Ornaments.
---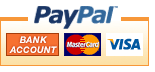 HOW TO ORDER FROM THE WEB SITE:

  To pay with a credit card through the secure PayPal server, click on the 'ADD TO CART' button.  This will take you to PayPal for payment. 
 You do not require an established account with PayPal for your purchase transaction.  For new buyers, signing up for a PayPal account is now optional. This means you can complete your payment without having a PayPal account.
 Please note that some countries charge customs duty which I have no control over and do not pay for you. Check with the Customs Department in your country to see how much you will be charged, if applicable.
If you have questions about ordering please email me at:
email:  jasmineium2@bigpond.com
The total cost of your order is the cost of the product(s) ordered – plus shipping costs.  While I endeavor to ensure that all prices stated on this website are correct, should there be an error in the price of an item you have ordered, I shall contact you immediately and give you the option of either cancelling the order, or continuing with the correct price. If payment has already been made before realizing the error and you wish to cancel the order, a full refund will be made via the same payment method used.
---
WHAT FORM OF PAYMENT IS ACCEPTED:

  Payment methods accepted on this website is payment through PayPal.  PayPal accepts Debit Cards, Credit Cards and Bank Accounts directly through their Checkout.  Payment only accepted in $USD Dollars.
---
AVAILABILITY: 

All items are unique and once an item is sold they cannot be reordered.
---
 HOW SOON WILL YOUR ORDER BE SHIPPED:  Your order will be dispatched within 24 hours of receiving payment of your order. You will be  notified via email with the confirmation details of your parcel once it has been dispatched.

---
 ARE ALL OF MY PRODUCTS HIGH GRADE SILVER (STERLING SILVER):  Most of the amulets are and ornaments are either high grade silver or old tribal silver.  Silver has many of the properties of gold. It is malleable and an exceptional conductor.  Since silver is also very soft, it is usually alloyed with copper.  Sterling silver is 92.5% silver and 7.5% copper or zinc or both to improve its mechanical strength and resistance to wear and tarnish. 

Old tribal silver is composed of  80% or 90% silver, depending on fineness,  but not enough to be labelled as sterling, and is made from melted down old silver rupee coins, old silver jewellery or ornaments and generally used by village  jewellers to make new creations. 

In India no universal hallmarking system such as that used elsewhere was ever adopted to identify the maker and place or origin of precious metal objects.  As these are all antique amulets and pendants – there are no quality markings.


Many of my silver items are presented as tarnished and in the original condition of receiving them. I leave them tarnished because I find that many of my customers prefer them that way. Silver is easy to clean with a little rubbing with a polishing cloth, no silver polish liquid is required.

Though I offer only high quality merchandise, because of the nature of old ethnic treasures, these items may contain some imperfections, these just add to the character and authenticity of the items.
---
 EXCHANGES AND RETURNS:

Your purchase is a contract to buy and not to view on approval. If you change your mind having received the item, then I am unable to offer a refund. I endeavor to accurately describe all of the items in my Shop, but in the rare event that I have made a mistake and the item received is not as described, I will refund the buyer's purchase price less the shipping charges, upon return of the item.

This refund will be issued via the same payment method, less Postage,  with which the items were bought and only once I have received the returned goods back.

Please note that the parcel and its contents are your responsibility until they reach me. I therefore require that you return them by Registered Post, retaining proof of postage. Goods are returned at your expense.  I am not responsible for any loss in post or damage.

---
  SHIPPING: 

 Item is shipped within 2 working days on  receipt of payment through PayPal.  Each item is packed carefully to make sure it reaches you in excellent condition.   Please note I will not be held  responsible once the item has been posted and is in the hands of Australia Post.    It normally takes 7 -10 days for international delivery, but recently it has been taking up to 16 days.   I am always happy to combine multiple purchases to reduce postage costs.

---
 PRIVACY NOTICE:

   Jasmineium Antique Tribal Indian Jewellery & Himalayan Ornaments takes great care in handling any personal information you disclose in the strictest confidence.   For your protection, Jasmineium Antique Tribal Indian Jewellery does not have the facility to store any credit card information, and does not share customer lists, email address lists, or any other information with third parties.  Any information that you  disclose to Jasmineium Antique Tribal Indian Jewellery & Himalayan Ornaments is used only for the purposes that you consent, to process and track your order and keep you updated about activities and information.
If you have any questions regarding the security of your personal information when making a purchase from Jasmineium Antique Tribal Indian Jewellery & Himalayan Ornaments,  please feel free to contact me by email.

---
 ACCURACY:

  All sizes and measurements are approximate, but every effort has been made to ensure that they are as accurate as possible. Please note that any colours shown are to be considered an approximation and may slightly vary from the individual item.

Should I discover that a mistake has been made in the size, measurements or description of the product you have ordered, I shall contact you as soon as possible before processing your order.
---
REFUSAL OF TRANSACTION: 

 I reserve the right to withdraw, or edit the details of, any products on this website at any time. I also reserve the right to cancel your order should you provide false information on your registration form. Please note that PO Box numbers, hotels and accommodation addresses are not acceptable.

---
CONTACT :   JASMINEIUM ANTIQUE TRIBAL  INDIAN JEWELLERY & HIMALAYAN ORNAMENTS
email: jasmineium2@bigpond.com
website:  http://indianamulets.com.au
---